Click here or on our front cover picture below to download a PDF copy of our current issue.

Click here to read about our IMCNews voice at the White House
.
To Make Your Year End Tax Deductible Donation to
InterMountain Christian News, click on 'Donate' button below.
Click here or on our front cover picture above to download a PDF copy of our current issue. Sign up as a sponsor of our newspaper by making your Tax Deductible Donation to the InterMountain Christian News (see suggested sponsorship level of support below). Click on 'Donate' button below to make your donation.
$240 per year Church/Business/Ministry Sponsor
Those that make a donation of at least $240 per year receive the following FREE gifts upon request:
1. A listing in our printed newspaper and in our online 'Links' page.
2. Up to 6 special event listings posted in our Upcoming Events section
3. One 600 word testimony
4. Gift of 12 printed copies per issue
5. An archive CD of all issues of our newspaper
6. An archive mp3 CD of highlighted InterMountain Christian News Hour radio programs (plays on most new CD players and compatible with computer.
7. An original vinyl record or 8 track tape of Anthony Harper's first recording 'A Dream Come True' and a DVD of the publisher Dr. Anthony Harper's 1986 television music guest singing appearance on 'Faithline' television (San Diego, California - Jerry Bernard, Host). Click here to view Dr. Harper's music web site.
Other Sponsor Levels Welcome.

* All sponsors above will receive recognition in our printed paper and online if requested.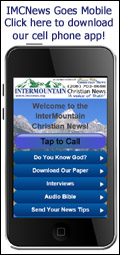 Call (208) 703-8688 (Boise, Idaho) to make your tax deductible donation or for more information. Or send a check made payable to InterMountain Christian News and mail to:
InterMountain Christian News
P.O. Box 1829
Boise, ID 83701




Visa, MasterCard, American Express or Discover cards accepted.
Your donation to IMCNews helps support the printing of Christian testimonies, events, news items, and news stories in our printed paper, our online version and supports our teen help web site http://www.intermountainteens.com.
Thank you for your support of Good News!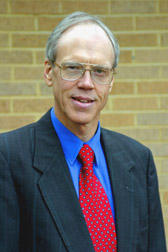 in JESUS my Beautiful SAVIOR KING's Service,


Rev. Anthony Harper, Ph.D., publisher
Click here to read my testimonial web site
Disclaimer: E-Subscriptions are FREE and our current issue can be easily downloaded from our web site and there are FREE samples of our newspaper to pick up at select area Christian book stores. One must be a sponsor of our newspaper in order to receive a printed paper delivered to their home or business or church, archived past electronic (PDF) editions on CD and other items mailed to heir residence or business or church. Please send an E-mail message with 'E-SUBCRIBE' in the Subject line to imcnews@afo.net to be added to our E-Subscription list.