Welcome to the InterMountain Christian News!
"A Voice sharing the Truth on matters dear to people's hearts"
Click Here To Save Pastor Saeed from Iran & Other Persecuted Christians.

Click on our front cover picture of our newspaper below to download our paper!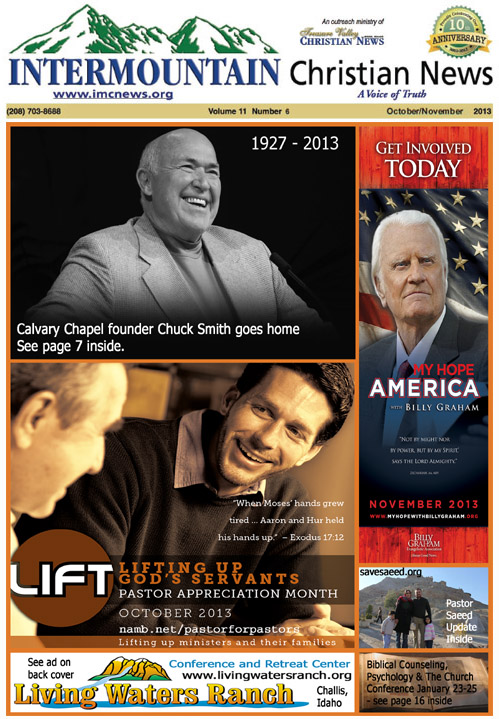 Biblical Counseling, Psychology & The Church Conference
Set for January 23-25, 2014. For more information, click here.